….with Walmart® Grocery Pickup‎! Okay, so maybe that is a little bit of an exaggeration but let me tell you about my recent experience (AND help you save time & money!)
I was invited to try out Walmart's online grocery service and create a yummy Thanksgiving recipe to share with my readers & viewers (see my recipe for Slow Cooker Maple Citrus Sweet Potatoes here!!)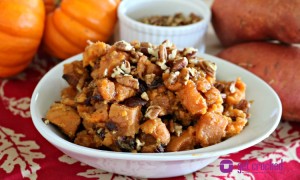 Order my groceries online and then go pick them up – without going inside? Interesting…
I have to say that I have been curious about Walmart's new online grocery ordering service as I had seen a few advertisements for it and observed the pickup area in the Walmart parking lot.
I have previously tried out several different online grocery ordering services including a third-party app that had personal shoppers who selected and delivered my groceries (expensive and inconsistent) to online ordering with my local grocery chain (tedious and time-consuming – also had to be home during delivery window) and even an online retailer that would auto-ship household items and groceries that we use regularly (I ended up with too much inventory AND a guilty conscience about all the shipping boxes that were stacking up in my garage.)
So, I went back to braving the grocery store with kids (ages 8 and 2) in-tow.  You know how that goes – shopping for 5 things and end up with 15, which is technically a win after they had asked for about 30 things throughout the store.  Oh, and it took an hour + of our time to shop!
So, I have to say I was intrigued (and oh so hopeful) at the idea of Walmart Online Grocery Pickup.
Here was my head-over-heels-in-love experience with this service…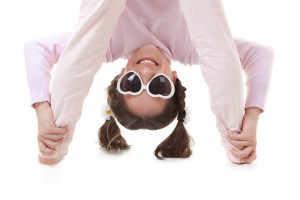 Website:
I first visited the Walmart Grocery Website and registered for an account. This was EASY. No back and forth to my email account to verify information, etc.  Then I selected a convenient pickup window and I was ready to Start Shopping, yay!
–> Survey Says: EASY
Shopping:
As mentioned above, my previous experiences with online grocery shopping were not great so I was a wee-bit skeptical here.  For me, this was the true test.  Would this really save me time? Or would I have to weed through 20 varieties and quantities of grapes before I was able to put one in my virtual shopping cart?
My experience: The website is clean and easy to navigate.  I searched for green grapes and 4 items came up – green grapes, red grapes and two products with grapes in them.  I was easily able to select my item and add it to the cart.  By the way, I LOVE that it defaults to an approximate weight.  The grapes come in 2 lb. bags.  One less decision to make!
When checking out, here you can indicate if substitutions would be okay BY ITEM.  I love this! There are some things I opted NOT to allow substitutions (like organic strawberries) and others that were fine (like navel oranges as I was okay with another variety if that is what was in stock that day.)
–> Survey Says: EASY
Pickup:
Walmart offers a pickup window that you select before shopping.  When you arrive at the store there are signs that help direct to the pickup area. Simply park and call the number on the sign or launch the Walmart app and notify them of your arrival.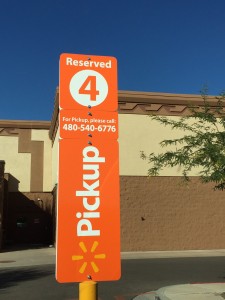 I arrived, called the number and someone was helping me in minutes.  Sandra, the friendly service clerk not only brought me a cold bottle of water, she reviewed my order and let me know of a few items that were substitutes (like regular sized organic sweet potatoes instead of a packaged bag of fresh baby sweet potatoes, same weight.)
Then guess what happened????  Sandra proceeded to load up my car with the groceries.  I didn't even have to get out of my vehicle!
That was it…I drove off into the sunset (it is Phoenix, after all) with my groceries and headed home.
–> Survey Says: EASY
Groceries: Quality / Order Accuracy:
I can be a little picky when it comes to my groceries.  I carefully eye over every piece of produce before it enters my cart.  Could I trust someone to select the produce for me? Would I be happy with the quality of the produce if I wasn't the one to make sure it was perfect before I bought it? The answer is YES.  All of the produce I purchased (sweet potatoes, avocados, parsley, oranges, bananas) met my high expectations.  I was particularly hesitant about the avocados since those can be way too green to eat or too ripe with brown spots.  However, they were perfect!  My little guy eats a lot of fresh avocado so I like to have them on-hand and since avocados are not cheap, freshness is definitely important to me.
–> Survey Says: SPOT ON
My thoughts about Walmart Online Grocery:
PROS:
Easy & convenient
Time Saving
Good quality
Good selection of organic ingredients (this was a pleasant surprise.)
Friendly and organized staff
Items were grouped and bagged – no meat with my fresh produce, etc. (a pet-peeve of mine)
No Fees – get the same low price that you would pay in-store at Walmart
One suggestion I have for Walmart, give the option for the shopper to provide his/her own reusable bag or box.  The items are already separated, bagged and then placed in crates by department.  It seems like the items could be placed directly in the crate then transferred to the shopper's box/bag when placed into the car.
That, or give each customer a free Octopurse with their order so they can easily carry the plastic bags. 😉
So, would I do all of this again? You betcha!  I'm actually very fortunate that there is a Walmart 1/2 mile from my daughter's grade school.  Since we eat a lot of fresh produce and I'm always creating new slow cooker recipes, I'm typically at the grocery 3+ times per week. I envision that most of those trips will now be at Walmart, relaxing and waiting in my car while someone brings my groceries to me.
No more impulse buys, no more "Mommy, can I have that?!" and more time (and money) for ME!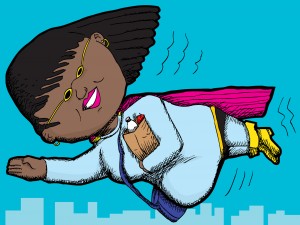 Do you want to be a #groceryhero too or know someone who could benefit from this service?  At the time of this writing you can SAVE $10 on your first Walmart Online Grocery order by using the code REALEASY. Once you've tried the service, please leave your feedback in the comments below.  I found it to be very convenient and TIME SAVING (this is huge) for our family!