Interested in helping instill a lesson in entrepreneurship AND doing some good at the same time? Help your kids host a lemonade stand that benefits Alex's Lemonade Stand(TM)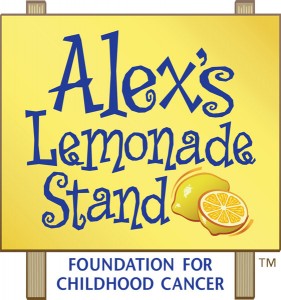 How Kids Benefit:
– Kids are exposed to aspects of running a business including supply/demand, inventory, bookkeeping, marketing, human resources, and customer service. After all, the lemonade stand IS a business, regardless how simple!
– Kids create community spirit as they rally the neighborhood, friends and family to stop by the lemonade stand.
– Kids gain a valuable lesson in giving back and doing something for others.  In this case, the lemonade stand profits benefit Alex's Lemonade Stand Foundation (ALSF), which raises money and awareness to help find  a cure for childhood cancers.
The best part is, you can download a free kit and materials for your kids to host a lemonade stand here.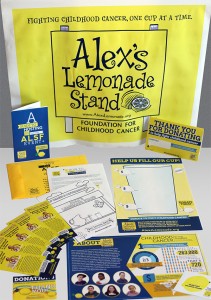 Also, the second week of June marks the annual event "Alex's Lemonade Days" – an annual weekend in which thousands of supporters from coast to coast host lemonade stands to fight childhood cancer. Find out more about that HERE.
Have your kids hosted lemonade stands, or other mini-businesses to raise money for a cause? Even if it's to fund a trip to Disneyland, I'd love to hear your adventures in Kidpreneurship!
XO – Jenn